Many people access the material from this web site daily. Most just take what they want and run. That's OK, provided they are not selling on the material as their own; however if your productivity gains from the material you have used, a donation from the money you have saved would help to ensure the continued availability of this resource. Click the appropriate button above to access PayPal.
Create Envelopes from Merged Letters Document
This add-in is only appropriate where the addressee information is available from the merged letters, as is commonplace with business letters.

The letters are created using an envelope document as a template. A suitable envelope is included in the zip file, but in practice any envelope document can be used provided it has a content control titled 'Address' to place the addresses.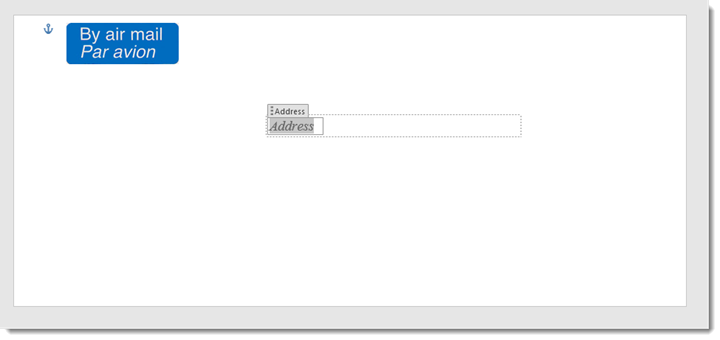 With the merged letters document open, the dialog presented lists the paragraphs in the first of the letters, numbered for convenience. The dialog also requires the envelope document to be selected.
Some letters may have more or fewer paragraphs for the addressee information than that shown below. Where, as shown here, there are empty paragraphs following the address, these can be selected to accommodate the additional lines of address. To aid this, a pair of buttons is provided under the paragraph listing to move between the letters, while the relevant paragraphs remain selected.
If it is not possible to use empty paragraphs in this way, then the process is not going to work without further editing of the merged letters.
The dialog includes options to send the envelopes directly to the printer and to separate documents - one for each letter. This latter option could be used to address the issue of longer addresses, by noting which letters have long addresses and adding the missing information to the individual envelopes.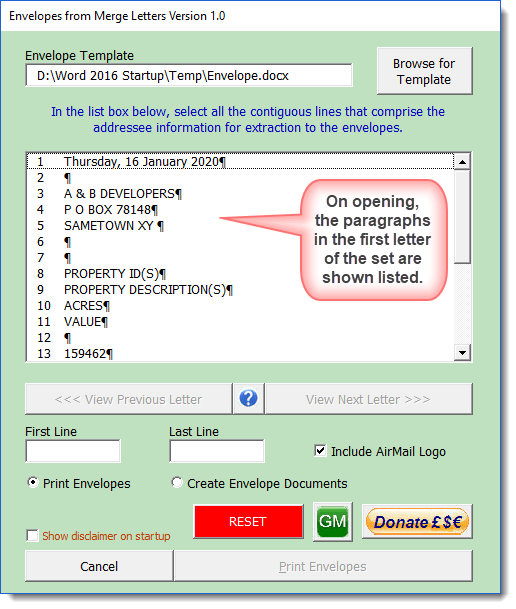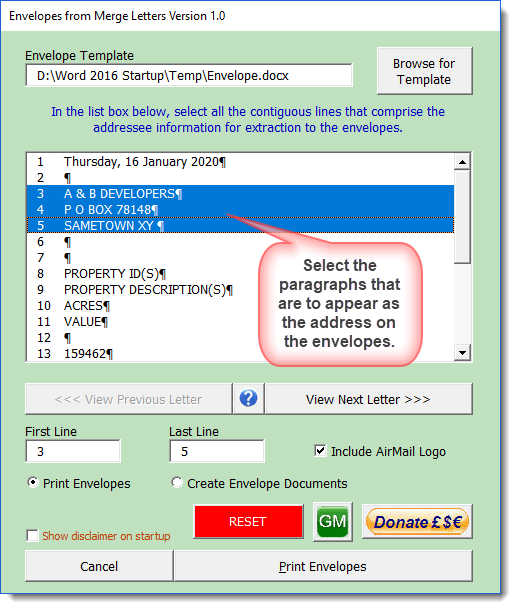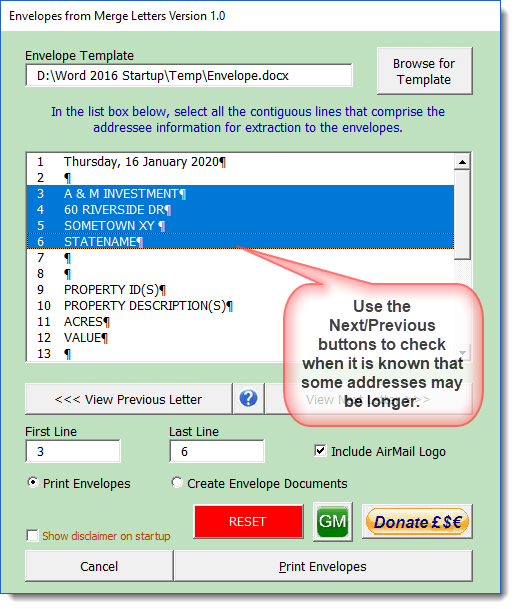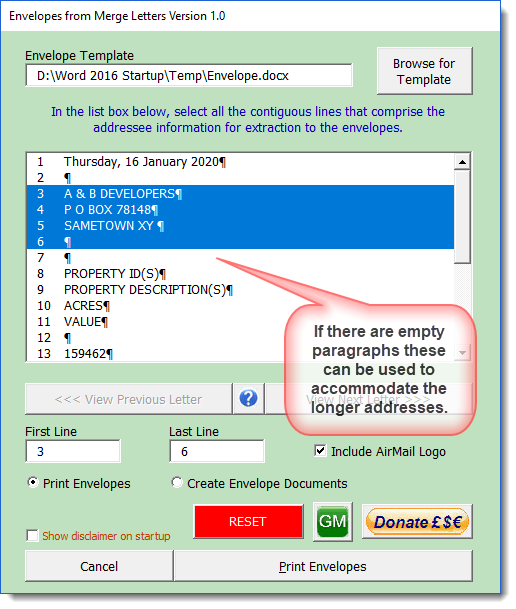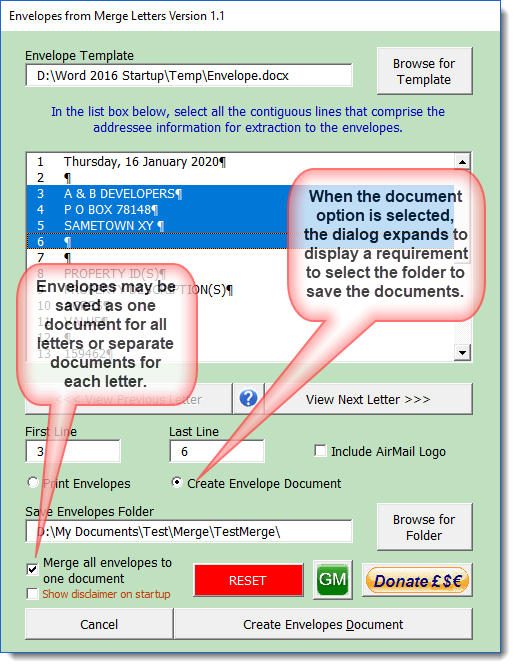 Create Envelopes
This add-in was prompted by a forum post from a user who had a document containing a collection of merged letters, for which envelopes were required, but without access to the original data to create a merge document to envelopes.